Notice of Public Hearing -Proposed Property Tax Levy
posted on 3/16/23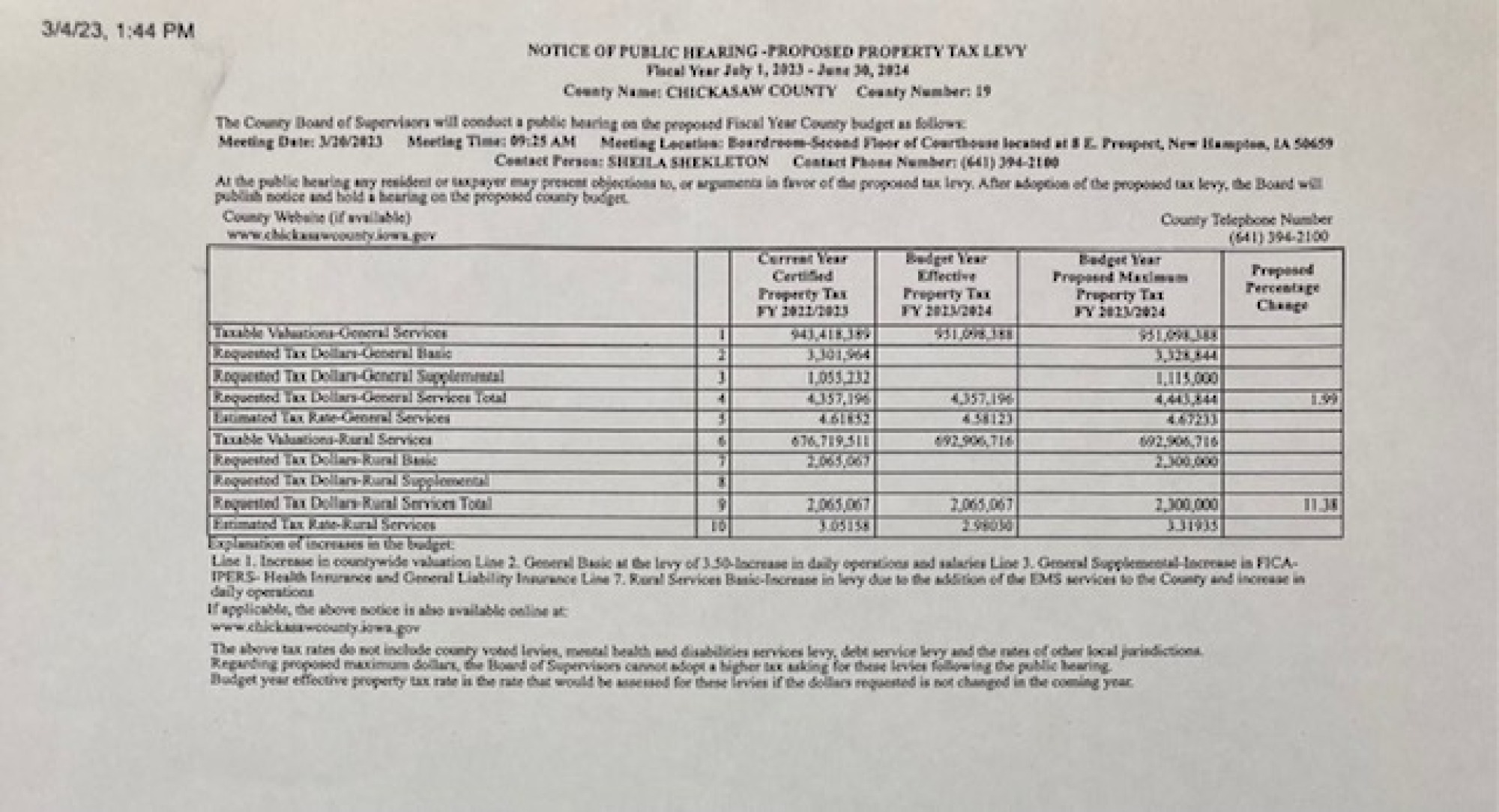 More News
posted 3/22/23 · Sheriff
Click on the link to review the Jail Feasibility Study presented by the Samuels Group. Please contact the Sheriffs Office at 641-394-3121 to schedule a tour of our facility.
posted 3/16/23 · Auditor
posted 2/3/23 · Public Health and Home Care Services
Where: Lawler Library When: February 3, 2023 1-2 pm
posted 5/26/22
posted 4/13/22
Explore the new Chickasaw County website and learn about its user-friendly features.