Welcome to the New Chickasaw County Website
posted on 4/13/22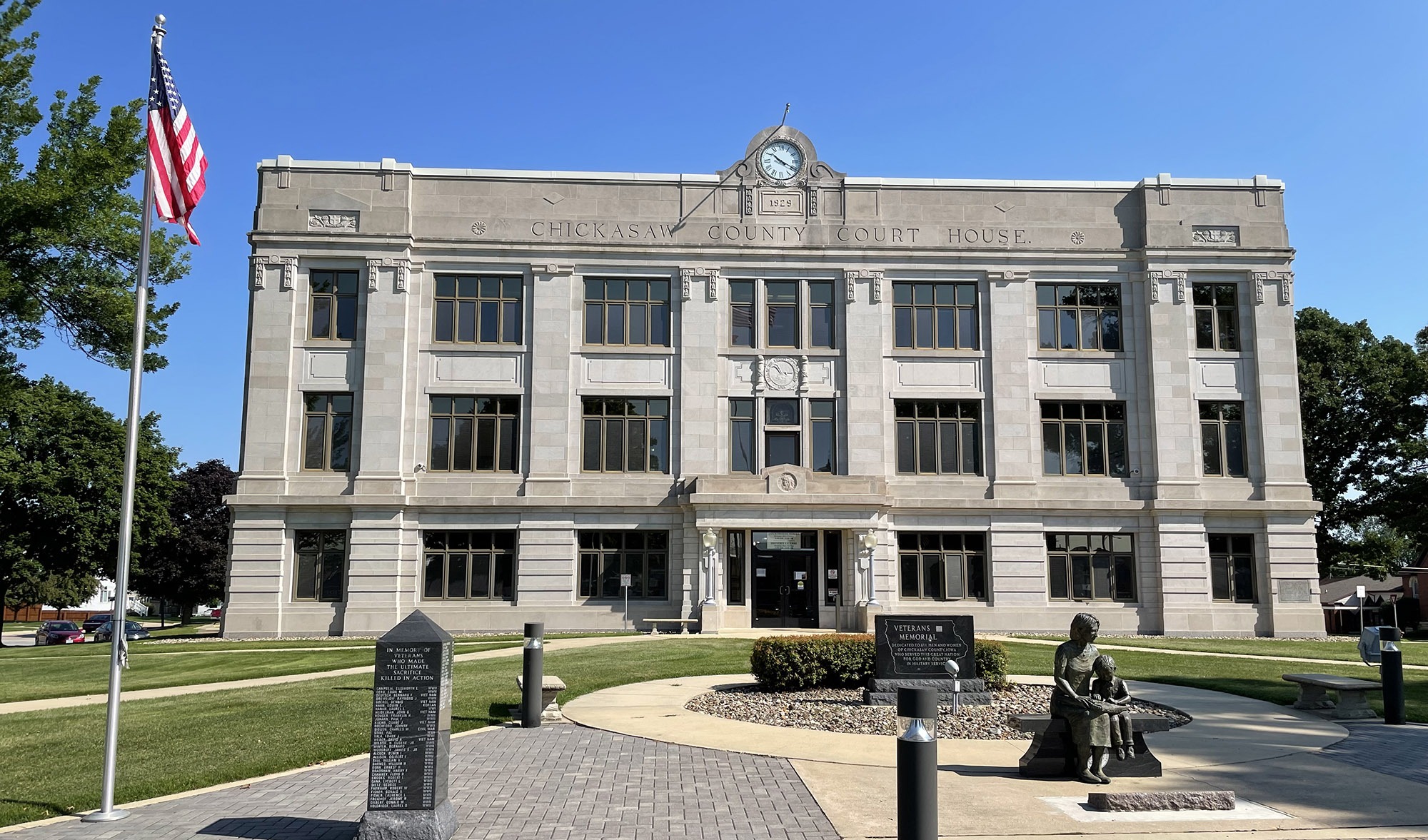 We are thrilled to share our new website with Chickasaw County residents. The redesigned site was made with residents, visitors, and business owners in mind to help you connect with county departments and services.
New Features
Search
Located in the upper right corner of every page, just below the navigation, site visitors can search through departments, services, staff members, and frequently asked questions to quickly find the information they're looking for. For example, if you are looking for information about birth certificates, simply type "birth" into the search and you'll find results for our "Birth Records" page, "Recorder/Registrar," and an FAQ about what documents are needed to take a driving permit test.
What's Trending
Our What's Trending section on the homepage brings in a list of the top five most popular pages currently trending on the website. It provides a quick way to access pages our site visitors are most likely looking for.
Calendar
Scroll further down the homepage to see upcoming county events, including board meetings. All county departments can add upcoming events to the calendar. To see all events, please visit our calendar page.
Notifications
The public can now sign up to receive email notifications when meeting agendas and minutes are posted to the website. Notifications are also available for county alerts, bid notices, jobs, and news. You can choose which alerts you'd like to receive when subscribing.
Frequently Asked Questions
Our new FAQ section has gathered all of the FAQs from our old website into one easily accessible and searchable spot. You can access a department's FAQ on our overall county FAQ page or through individual department pages.
Departments and Services
Our new directory page makes it easy to find the service you're looking for, even if you're not sure which department it falls under. Use our search tool to quickly find a department or service.
---
Thank you for taking the time to learn about our new site. We hope you'll take a moment to browse it and get familiar with its new features. If you have any questions about the site, please contact us.
More News
posted 3/22/23 · Sheriff
Click on the link to review the Jail Feasibility Study presented by the Samuels Group. Please contact the Sheriffs Office at 641-394-3121 to schedule a tour of our facility.
posted 5/16/23 · Assessor
posted 2/3/23 · Public Health and Home Care Services
Where: Lawler Library When: February 3, 2023 1-2 pm
posted 5/26/22
posted 4/13/22
Explore the new Chickasaw County website and learn about its user-friendly features.