Get to know Chickasaw County's sheriff, and view a list of previous county sheriffs.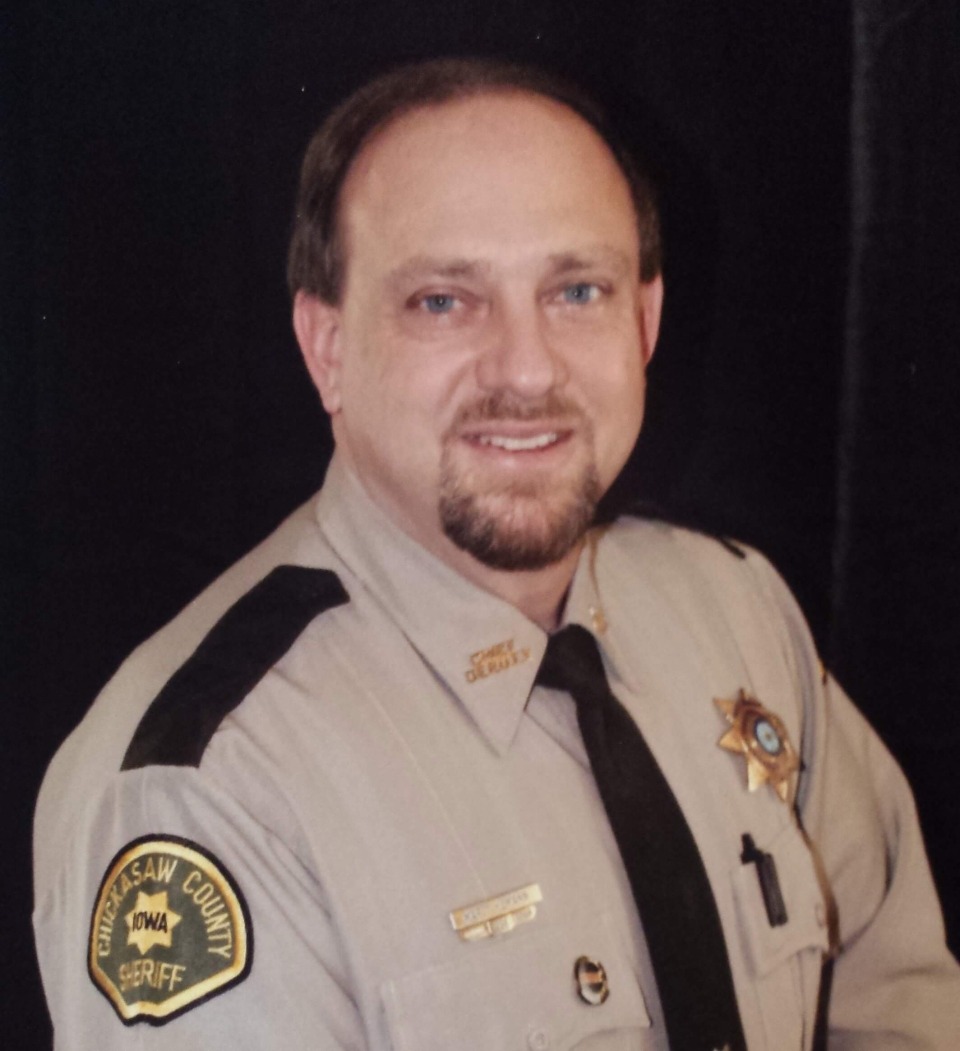 Sheriff Martin Hemann
Martin (Marty) grew up on a farm in Mitchell County near Osage. After graduation, he attended Hawkeye Community College where he earned an Associate of Applied Arts degree in Police Science. Shortly before his graduation, Marty started working as a police officer for the City of Hawkeye. While at Hawkeye, he attended and graduated from the Iowa Law Enforcement (I.L.E.A.) Academy. He later accepted a police officer position with the City of Fayette.
In 1990, Marty was hired as a deputy sheriff for the Chickasaw County (IA) Sheriff's Office. In addition to his regular patrol duties, Marty also taught DARE, was a driving instructor, sTEP coordinator and was the department union steward. In 2012, he was promoted to Chief Deputy. In 2013, he was appointed to the Jail Administrator position in addition to being the Chief Deputy. In 2016, Marty was elected to the Office of Sheriff and in 2020 Marty was re-elected to a second 4-year term.
Previous Chickasaw County Sheriffs
1853-1855 Andy Sample
1855-1858 Frederick Padden
1858-1860 C.E. Zivick
1860-1862 Patrick Galligan
1862-1868 John Dixon
1868-1870 James A. Albertson
1870-1873 Earl W. Beach
1873-1883 R.O. Sheldon
1883-1886 Horton Mandeville
1886-1890 James Stanton
1890-1893 F.W. Brown
1893-1899 Edward Murphy
1899-1902 F.E. Sherwood
1902-1907 C.W. Schnurr
1907-1911 J.J. Wandrow
1911-1915 A.M. Russell
1915-1919 F.M. Kezar
1919-1925 John Tietjen
1925-1926 E.J. Attleson
1926-1931 C.A. Upham
1931-1949 George C. Murray
1949-1953 Kenneth J. Daly
1953-1981 Galen Folkers
1981-1997 Thomas Bernatz
1997-2001 William E. Dean
2001-2012 Marty Larsen
2013-2017 T.W. Miller